Pre Purchase & Pre Listing Home Inspections
Know Everything About Your New Home
Purchasing a home is likely the largest investment you will ever make. Therefore, you'll want to know as much about your new house as possible, including its condition, age and performance of all systems. If there are any items that must be addressed in advance, All Safe Inspections will be able to identify them and make the necessary recommendations for repairs.
You are encouraged to attend the inspection ask questions. Our goal is the make sure you are a fully informed.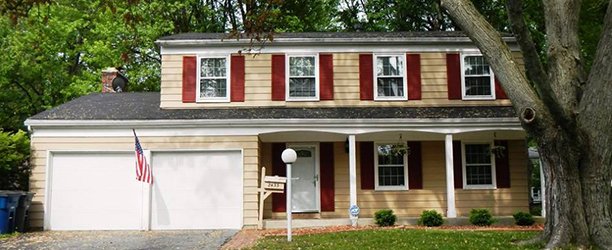 Highly Detailed Reports
Gain peace of mind thanks to All Safe Inspections. After your home inspection is completed, you will receive a detailed report with descriptions, pictures and summaries of everything you need to know. All our reports are written based on condition and concerns noted at time of inspection.
Certified Inspectors
We are a certified InterNACHI home inspector company with more than 50 years of combined experience remodeling and repairing houses. When you choose our services, you'll get a detailed, professional report at an affordable price.
Additionally, All Safe Inspections won Best of Home Advisor in 2016 and 2017. Contact us today for an estimate on our home inspection services. We offer highly flexible appointments to fit your schedule and in some instances, can complete our services the very same day.
Convenient Scheduling
Your inspection can be scheduled at your convenience and you are welcome to accompany us during it.
Schedule an appointment today by calling 419-902-1308. All Safe Inspections is a local, family-owned business.
Sell Your Home Faster
When selling a home in today's real estate market, a thorough home inspection can give you an advantage. Having your house pre-inspected will give buyers confidence that they are making the right choice.
An offer is less likely to fall apart when a buyer's inspection reveals any last-minute issues. Your inspection report can also be used as a marketing tool to help you sell your house faster.
Don't wait for the buyer to perform their own inspection and request expensive repairs. All Safe Inspections will help you best prepare your home to go on the market. If any repairs are needed, they can be completed in advance. And if repairs are completed, we will re-inspect your property within 90 days at NO additional charge.
Seller's inspections help to eliminate any buyer's remorse that may occur after an inspection and reduces the need for excessive negotiations.
How Can an Advance Inspection Help?
Allows you to see what your buyer will see as well.

Buyer may accept your inspection with performing one of their own.

Lends support to the disclosure.

Let's you make repairs in advance, thus reducing or eliminating negotiations.

Move towards closing the sale more quickly.

Perform the repairs yourself or shop for a contractor.

Potential buyers can download a report from MoveInCertified.com.

Relieves a prospective buyer's concerns or suspicions.

You'll know if there are any immediate safety concerns.